The ABC Vote Compass is a good tool for orientating yourself in the political spectrum but only showed the three major parties, as did Fairfax's YourVote; the third party iSideWith did a bit better, including the other parties with elected Senators: Family First and the Liberal Democrats. Meanwhile, the international Political Compass, for some reason, included Katter's Australian Party.
So, what about all the other minor parties? Well, here is my attempt at putting them on the graph: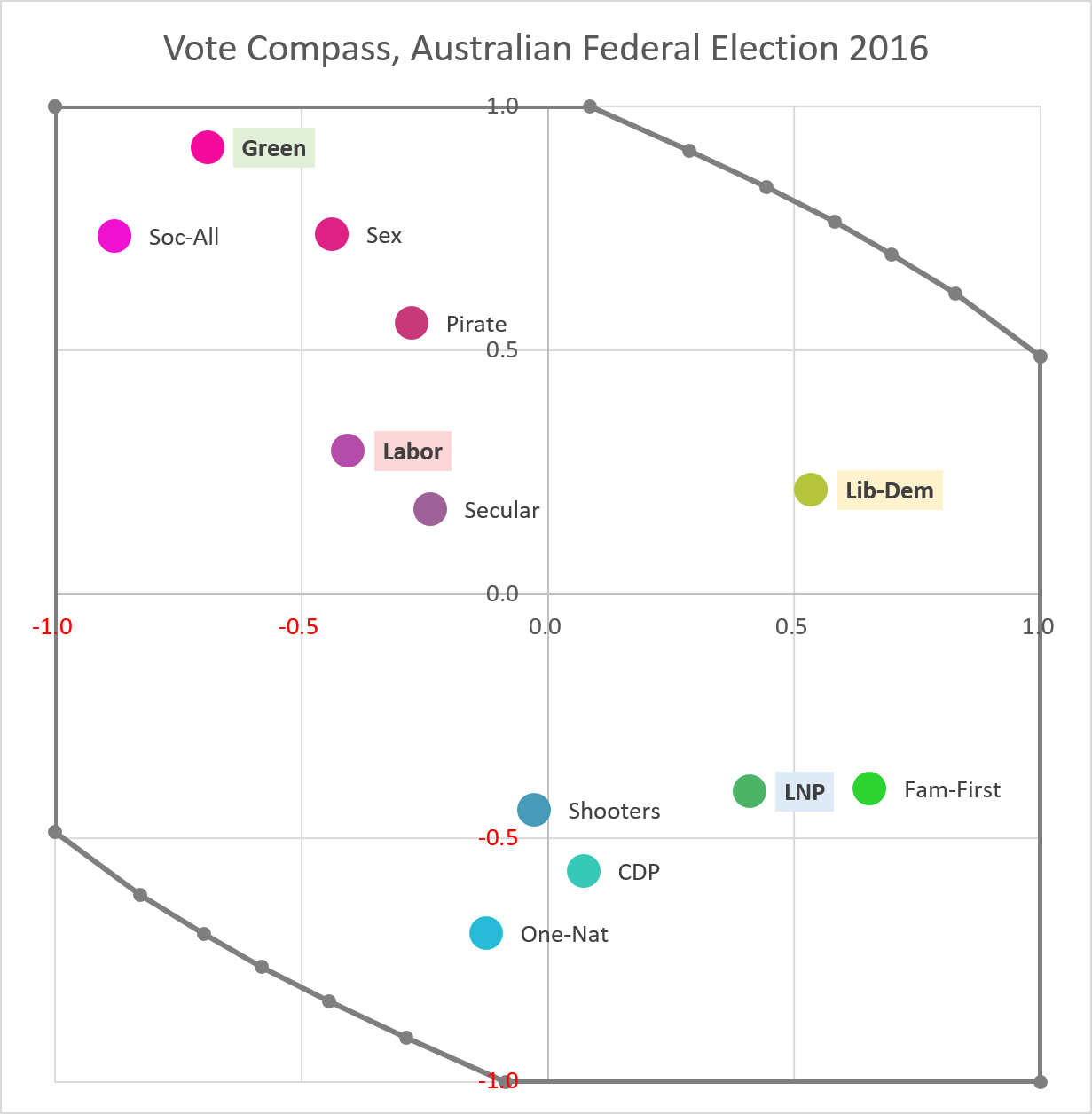 Where possible, the results are based on an official email response from the party, otherwise, it is based on policy documents and other stated positions.
Being a classical liberal, I support both economic and social freedom, so am interested in the overall liberalism rating of parties, the forward diagonal, from the most control-leaning (bottom-left) to freedom-leaning (top-right).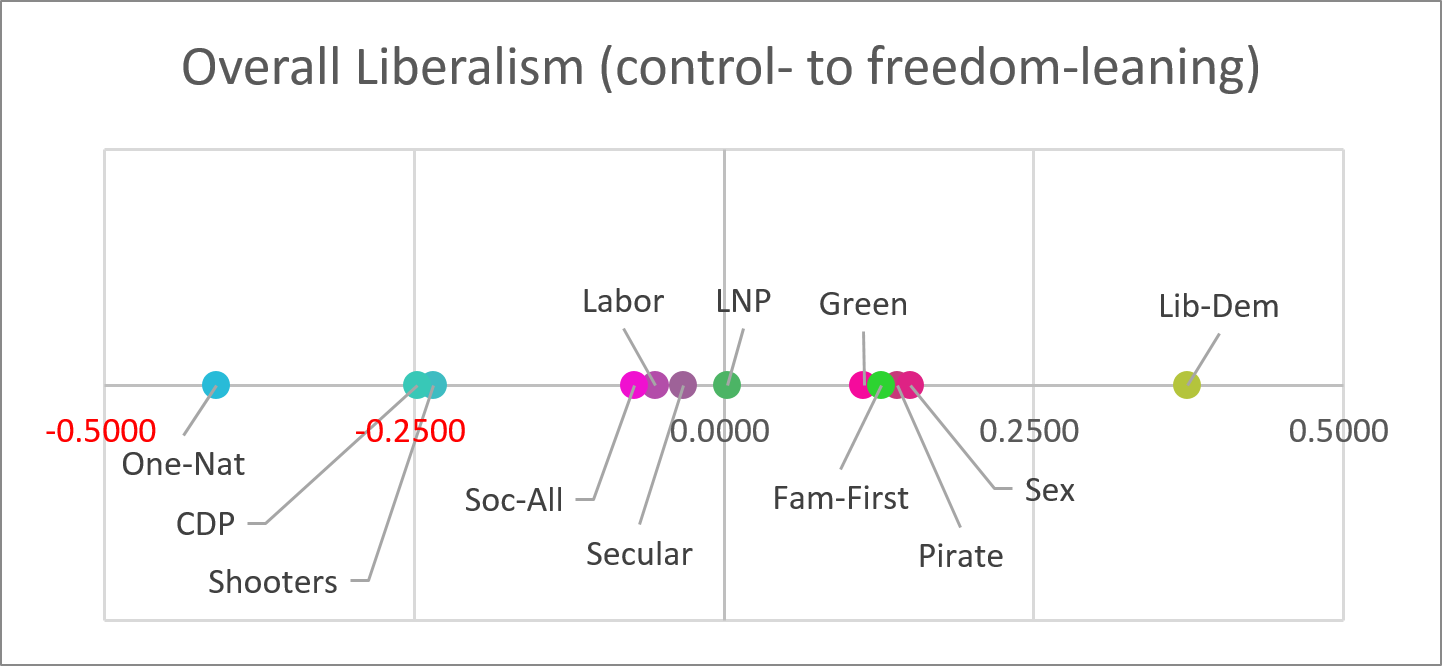 In this post, I provide the calculated results for the parties, presented across several different dimensions, as well as the full details of the calculations.
Continue reading Minor Parties Vote Compass, Australian 2016 Federal Election(12 min read)