About: Sly Gryphon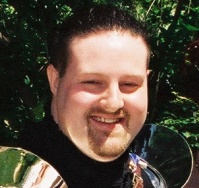 I have been involved with Internet technologies for over ten years, working on some of the early commercial Australian web applications and with .NET since before its official release.
My responsibilities have included leading technical teams of up to sixteen staff across the entire software development lifecycle. My previous experience includes roles as Chief Technology Officer and Chief Architect at start.com.au, an early pioneering social networking site with dynamic features which was at one time the number one Australian website, with over 2.5 million users.
I have experience delivering projects to high profile clients using Microsoft Solutions Framework (MSF), MSF Agile, Scrum and other iterative methodologies.
I am a strong supporter of design patterns, best practices and standards, and the development of a software engineering profession. I am involved in industry organisations such as the IEEE Computer Society and presenting talks on various aspects of .NET technology at user groups.